MDM Motorsports, Anthony Alfredo Ready for NASCAR K&N Pro Series East Twin 100's at South Boston Speedway
PRESS RELEASE
MAY 8, 2018 17:34 EDT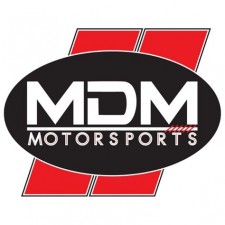 South Boston VA, May 8, 2018 (Newswire.com) – MDM Motorsports and driver Anthony Alfredo are ready to get their first victory of the 2018 NASCAR K&N Pro Series East season this Saturday, May 12 at South Boston Speedway in South Boston, Virginia.
They'll have two chances to achieve that goal as twin 100-lap features are on the card.  Last year, Harrison Burton grabbed a popular win in one of the races in front of family and friends for MDM, and Alfredo is ready to do the same.
The popular racer will be behind the wheel of the Ceco Building Systems, Oxford Energy, JDRF No. 40 Toyota for his fourth start in the series.  He currently sits sixth in the championship standings.
"Going back to South Boston is good," Alfredo said. "It's a benefit whenever you can go back to a track you've had experience at before.  That showed in our last race at Langley, and we're looking for one spot better at South Boston. I know the car will be fast, and Robert Huffman and the team do an outstanding job, so we should be in great shape on Saturday."
Huffman was equally optimistic about his team's chances.  "For Anthony, it's a big boost to go to track where he has high confidence and I think that really showed up at the last race. I wouldn't expect anything less for this race either. Our team works really hard and we're after nothing less than a win this weekend."
Keep up to date on Anthony Alfredo's racing career…
·      Website: www.anthonyalfredo.com
·      Facebook: https://www.facebook.com/anthonyalfredoracing
·      Twitter: https://twitter.com/anthonyfalfredo?lang=en   
·      Instagram: https://www.instagram.com/anthonyfalfredo/
Additional information about MDM Motorsports is available at www.MDMmotorsports.com, find us on Facebook and follow us on Twitter @MDMmotorsports.
Media Contact: Rod Wortham
Email: Rod@racefacebd.com
Phone: (727) 999-2628